Welcome to Vista Metals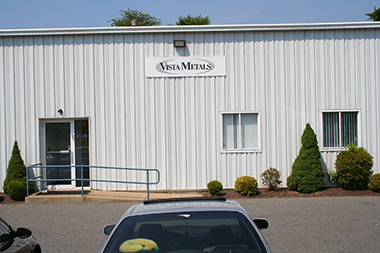 Vista Metals rapidly supplies large and small quantities of nickel and nickel-based alloys to diverse manufacturing customers. As an industrial metals supplier, we understand today's stringent national and international purchasing environments and can assist you in selecting alloys that fit your needs. With our production capabilities, the resources of a mill and deep industry experience, we are able to deliver customized industrial metal alloys to meet your requirements.
Vista Metals is an industrial metals supplier dedicated to providing you with excellent customer service and cutting-edge technical assistance. We work with our customers to maintain stocking programs and always aim for same day delivery. We understand the markets in which you are working and our experienced team will assist you in selecting and modifying the alloys that keep you in the forefront of today's changing and demanding marketplace.
Please call or email today to learn more about how Vista Metals can help supply you with the industrial metal alloys to fit your needs.